As enterprise applications become more numerous, intertwined and complex, IT organizations are placing more emphasis than ever on finding new approaches to manage those applications and optimize their availability and performance. Several key initiatives have become essential to application performance management, such as cloud computing and mobility. But other issues—such as application virtualization and application lifecycle management—are right at the top of the list when it comes to priorities among IT decision makers.
Application performance management has become an increasingly central part of IT departments' mandate in recent years, largely because application management often is an outgrowth of enterprise IT governance requirements to optimize application availability and performance. It also is seen as an essential part of an enterprise IT framework because it directly involves all three major stakeholder groups: application business owners, application managers/developers and application users.
Managing application performance is on nearly every IT executive's to-do list for 2015: Research from MarketsandMarkets indicates that the market for application performance management will grow at a double-digit rate over the next several years and will approach $5 billion globally by 2019.
Mobility is a key driver for applications management investments, according to TechTarget's 2015 Purchasing Intentions Survey. Almost half of the 1,311 respondents—47%—to the survey said they expect to implement an enterprise mobile application development platform, while another 36% said they will adopt mobile content management.
Cloud-based initiatives also are seen as drivers for new applications management solutions in 2015, according to the research. A quarter of respondents said they will deploy a hybrid cloud this year, and 19% will implement some form of hybrid cloud management software solution.
Other applications management initiatives on the docket for 2015 include automated system provisioning and configuration (23%), and adopting a service-based management model for commodity applications such as email and collaboration tools (15%).
Must Read
When FUD Fizzles
Find out why circulating fear, uncertainty and doubts about the strategies of your competitors doesn't always work.
Continue Reading
Additionally, implementing application virtualization is the top desktop project IT organizations intend to deploy in 2015. Thirty percent of respondents to the TechTarget survey said they will adopt application virtualization this year, an increase of five percentage points over last year's results. Application virtualization represents the next wave in the trend toward "virtual IT," following long-standing trends toward hardware virtualization in the areas of compute, storage and networking.
Among software initiatives, application development and lifecycle management is the top-ranked category for which survey respondents are planning in 2015; 30% of IT professionals responding to the survey said they expect to adopt application lifecycle management in the coming year.
Another trend uncovered in the survey results is managing the integration of applications with critical business processes. A quarter of respondents said they intend to deploy business process management/business process automation solutions this year, which is consistent with widely reported industry trends predicting a sharp uptick in business process management.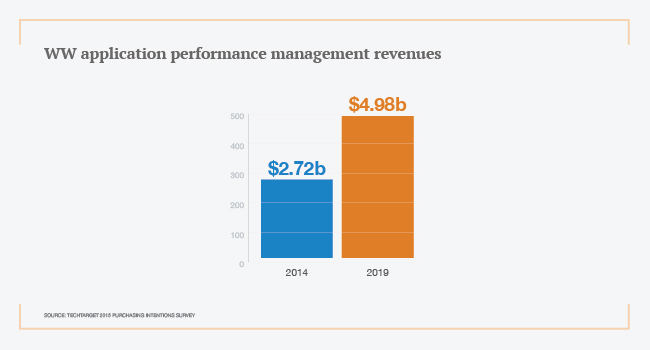 Dell EMC Solutions are powered by Intel®